Introduction and Background Information
Occupational Therapy (OT) is the treatment of the Physical, Cognitive, Psychological and Psychiatric Conditions through specifically selected meaningful activities in order to help the patient reach the maximum level of function and independence in all aspects of daily life.
Occupational Therapists assess and address Independence in Personal Self-Care, Domestic Tasks, Work Related Activities, Functional Abilities at School, Leisure and Socialization. Occupational therapy's holistic approach focuses on client goals to integrate Occupation-Based Activity into the rehabilitation process.
Knowledge of normal human development, from neonate through geriatrics; the disease process and surgical and medical interventions and anatomy, kinesiology, and neurology allow Occupational Therapists to contribute a broad range of clinical skills to acute/critical care services. At KCMC, the department of Occupational therapy is located within the Orthopaedic rehabilitation Unit, near Dermatology (Skin) wards. In patients and outpatient services are offered in two big therapy rooms; one for adults and the other is for children.
The department has skilled and experienced Occupational Therapists, who use a mixture of modern and local rehabilitation equipment in their rehabilitation intervention programs.
Our goal is in line with The World Federation of Occupational Therapy (WFOT) which states
"the primary goal of occupational therapy is to enable people to participate in the activities of everyday life"
(WFOT, 2012). The department achieves these by working with people and communities to enhance their ability to engage in the occupations they want to, need to, or are expected to do, or by modifying the occupation or the environment to better support their occupational engagement".
The OT works with the patient to improve or maintain their ability to perform activities of daily living that are meaningful to that individual at home, at work and in the community. The OT assists patients and their families in efforts to adapt to disruptions in lifestyle.
Occupational therapists collaborate closely with other health care team professionals such as, Nurses, Physical therapists, Medical doctors, Surgeons and Neurologist and Social worker to create an interdisciplinary plan of care and a coordinated and appropriate discharge plan. They play an integral role in starting a successful rehabilitation process.
Furthermore; they have a good understanding of the match between the patient's needs, abilities, and the environments in which they need to function, which assists with the successful transition from the hospital to the home, community, or next level of care.
Beneficiaries
Persons of any age suffering from Physical/Psychological problems resulting from congenital conditions, traumatic injuries, orthopaedic conditions, post-surgical procedures, medical as well as neurological conditions will benefit from OT. E.g. Stroke, Brain injuries, burn injuries, spinal cord injuries etc.
Children with physical/cognitive problems, congenital deficits, developmental delay, physical disabilities, genetic disorders/syndromes, co-ordination problems and learning disabilities, Autistic spectrum disorders, and other many developmental disorders.
Elderly persons admitted at KCMC or those in the community to maintain or restore functional performance, stimulate cognitive abilities and provide leisure/socialization opportunities.
Persons suffering from mental health conditions and cognitive dysfunction to improve quality of life, functional independence at home and work, social skills, socialization and community living skills.
Be prepared to share information about your family's medical history e.g. any major illness that they have had.
Community visits for recommendation of home, work site, school environment modification as follow-up plan, and ensuring community reintegration and accessibility.
Services Available
Assessment of sensorimotor, cognitive-perceptual, developmental milestone and psychosocial issues that lead to functional limitations and to plan intervention programs.
Assessment of inpatients and outpatients to determine safety in basic self-care activities such as eating and swallowing, and make recommendations for diet and liquid consistencies.
Assessing the need and provision of assistive rehabilitation equipment and use training to promote healing and maximizing client independence as well as to assist engagement in activities. e.g. splints, protective gears, and positioning devices to preserve joint integrity and protect skin from breakdown due to prolonged pressure.
Intervention of lost/impaired skills in self-care activities (e.g. bathing, dressing) with adaptive rehabilitation equipment and/or use compensatory techniques to facilitate progress toward developmental milestones.
Develop and implement an intervention plan, based on client's needs, to participate in various age appropriate occupations and environments (e.g. school, home, playground and work), including socializing with other in the community.
Train clients and caregivers to assist with range-of-motion exercises, skin checks, safe transfers and functional mobility.
Train clients appropriate ergonomics before and post-injury, including appropriate weight bearing, precautions during activities of daily living (ADLs), work simplification and energy conservation techniques.
Use neuromuscular re-education, trunk stabilization, and balance activities to improve clients' ability to move in and out of bed and maintain an upright posture necessary to perform self-care and, eventually, home management activities.
Train patients who are unable to communicate to find a means of communicating his/her needs.
Address cognitive and perceptual deficits through remedial activities and training compensatory techniques.
Assessment and aid in provision of appropriate wheelchairs that will promote engagement in activities of daily living (in leasing with other stakeholders).
Helps clients in psychological recovery and acceptance of their functional limitations. Through facilitation of group therapy, goal setting, discussion of body image issue, community reintegration strategies, and pre-vocational skills training. Teach stress management techniques and coping skills etc.
Contribute to safe discharge planning, including recommendations for transitioning to the next level of care. (An analysis of pre-hospitalization roles and the patient's likelihood of resuming them. Factors such as discharge destination, the potential need for adaptive equipment or modifications for safety and driving, and/or community mobility support are addressed).
Where applicable, develop home programs and instruct clients, family members, and caregivers on how to continue rehabilitation after discharge from hospital.
Recommendation for safety home/work place/schools modifications for future accessibility purposes and activity engagement.
HOD: Dr. Simon A. Mallya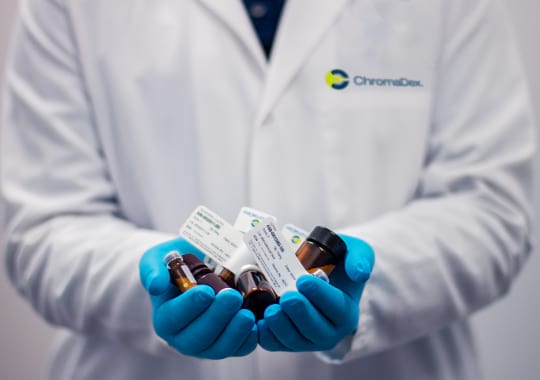 | Clinic | Day of The Week |
| --- | --- |
| In-Patients Intervention (Burn Unit, Orthopaedic Unit, Medical Wards, Surgical Wards and Pediatric Wards) | Monday to Friday |
| Pediatric Occupational Therapy Outpatient Clinic | Monday, Wednesday and Thursday |
| Adult Outpatient Clinic | Monday, Tuesday and Wednesday |
| Neuro-Pediatric Outpatient Clinic (NPOC) | Thursday |
| Home/Community Visits | Thursday |
| Special Clinics (ASD, Splinting) | Friday |